Wellogy Senior Living Project Manager Scott Flickinger recently led the team to complete Azure of Palm Coast Senior Living. Located minutes from Florida beaches and in a thriving community, Scott shares some insights on what it takes to design senior housing in a hurricane area while considering all the needs and well-being of the residents.
What do you wish everyone knew about designing a Senior Living Project?
Designing a Senior Living facility requires immense planning and execution of the smallest details to provide safety and comfort for its residents. Every design decision must come from the user's perspective first, every detail matters. Providing flush floor transitions to eliminate trips & falls, providing rounded corners to reduce scrapes and bruises, and providing frequent places to stop and relax is essential in providing safety for senior residents. As a designer, you must fully immerse yourself and make design decisions from the end users' perspective. The health and well-being of the residents are a vital component in every design decision.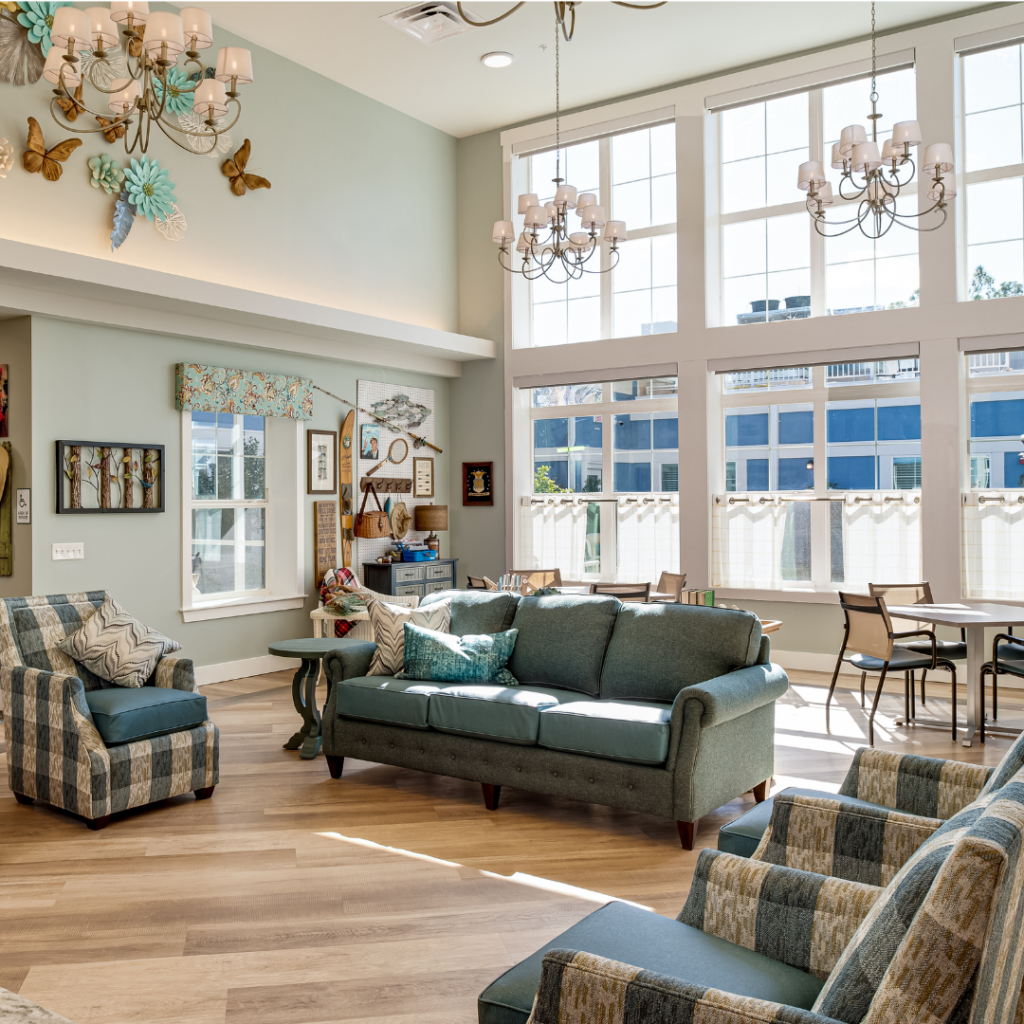 What are some of the thoughtful design elements included in this environment for seniors?
•The design includes a safe outdoor courtyard for the use memory care community, giving delicate residents a safe environment to enjoy the beautiful Florida weather.
•Common area patios were essential as part of the design to allow residents to play, relax and connect with the entire community.
•Seniors can enjoy a game of bocce ball on the custom bocce court, enjoy a scenic walk around the nature preserve, connect over a game in the activity room, watch the big game at the sky bar, or get the blood flowing at the indoor gym.
•Large expansive windows are a key feature throughout the design to connect and view the outdoors.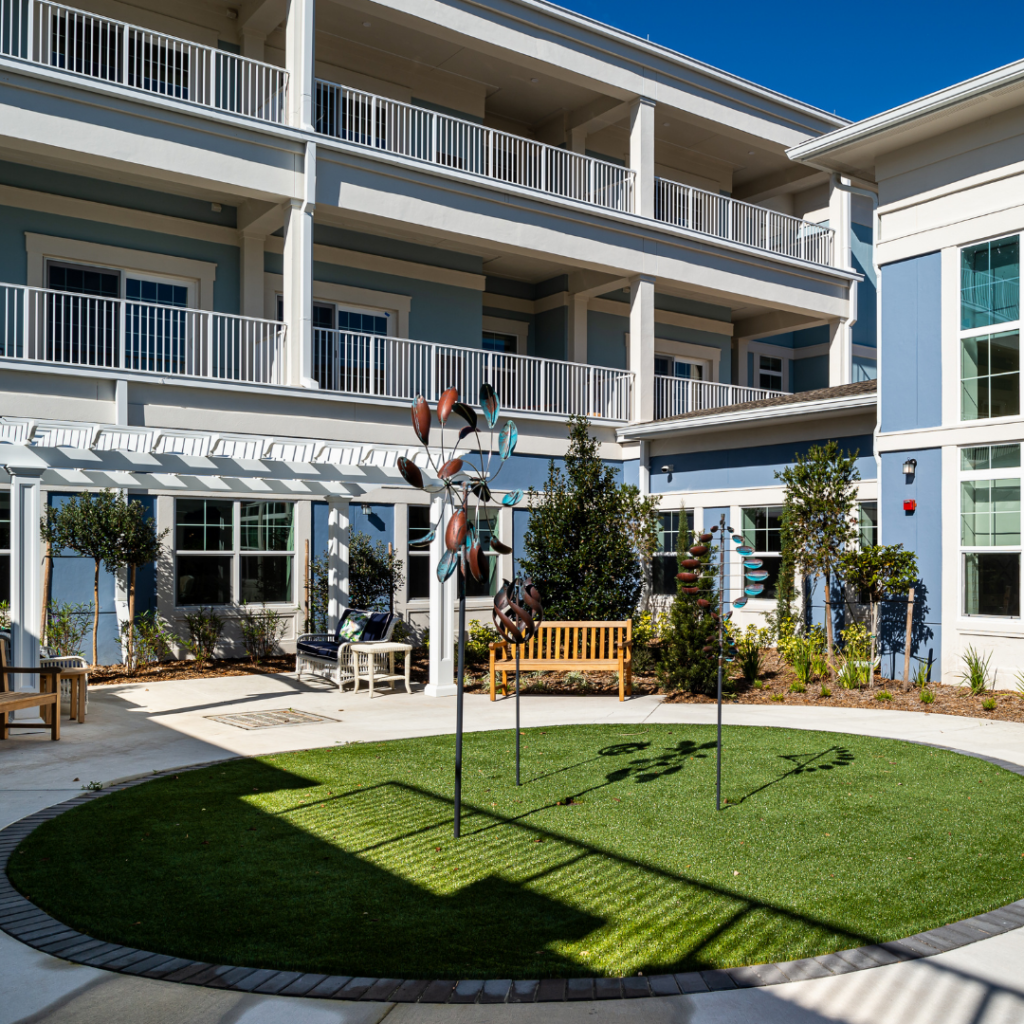 What were some of the challenges of this project?
Designing a facility near the beach can be challenging, especially in Florida with its severe weather. The design of the building protects all its residents in a hurricane event using impact doors & windows and a concrete and steel structure.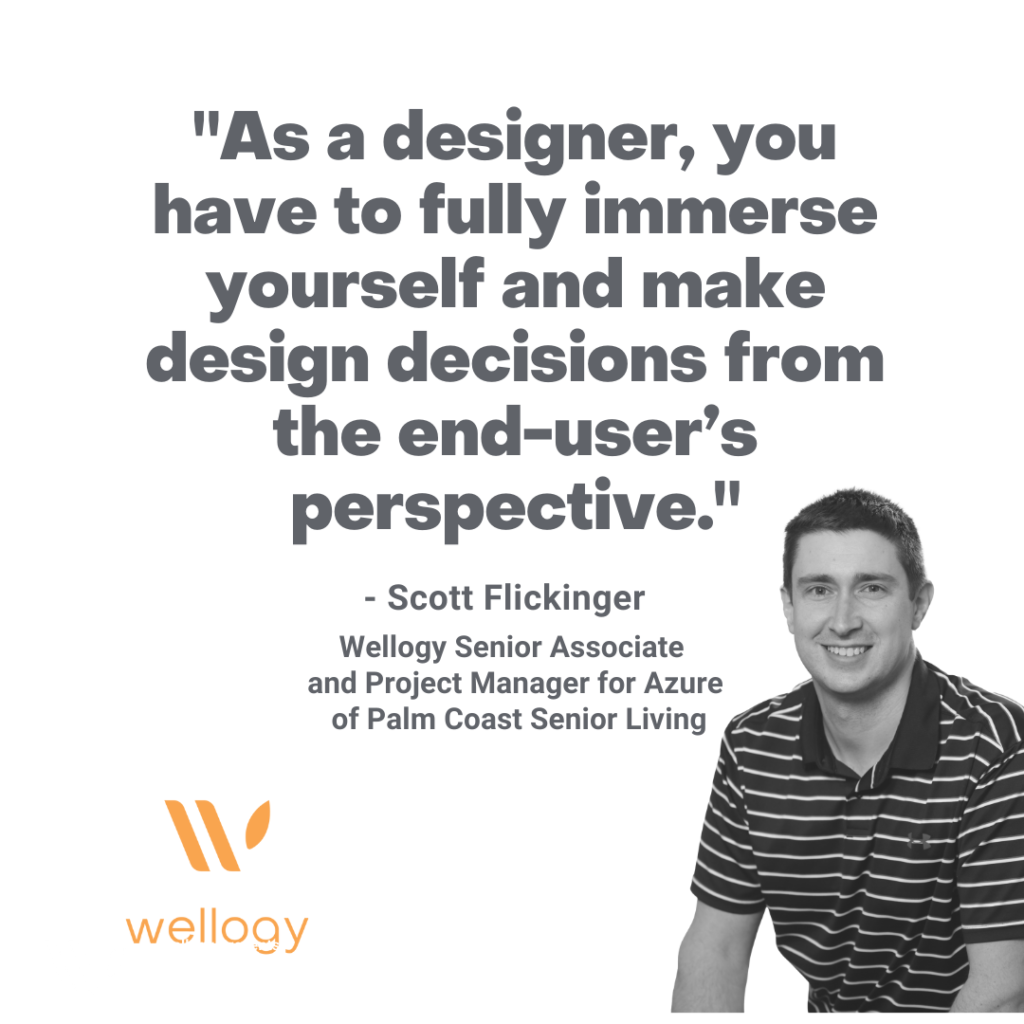 Building Facts:
•# of units: 112 Total; 31 Memory Care & 81 Assisted Living
•Total SF: 93,891
•Year Designed: 2018
•Year Completed: 2021
•Cost: $21 M
Check out more photos of Azure at Palm Coast.